MEMORANDUM OF COOPERATION BETWEEN CAUCASUS UNIVERSITY AND BATUMI CITY HALL
Posted by

Categories

News

Date

December 6, 2021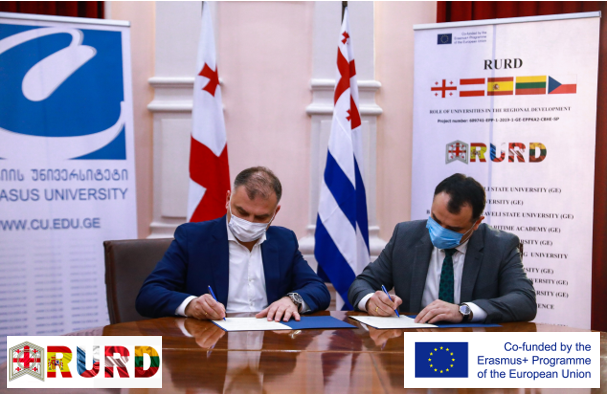 Memorandum of Cooperation was signed between Caucasus University and Batumi City Hall.
The memorandum was signed by the President of Caucasus University, Dr. Kakha Shengelia, and the Mayor of Batumi, Archil Chikovani.
The collaboration involves the preparation and implementation of joint projects within the framework of the Erasmus + Institutional Development Project – "The Role of Regional Universities in Regional Development", including research cooperation.
The cooperation also includes consulting, providing expert services in areas of mutual interest, and promoting internships or employment for students within the limits set by law.
During the meeting, representatives of the university conducted training on the needs of the region.
Under the memorandum, the parties agreed to deepen and develop cooperation in the fields of education and science.