RURD Project Management Meeting in Zugdidi
Posted by

Categories

News

Date

October 20, 2021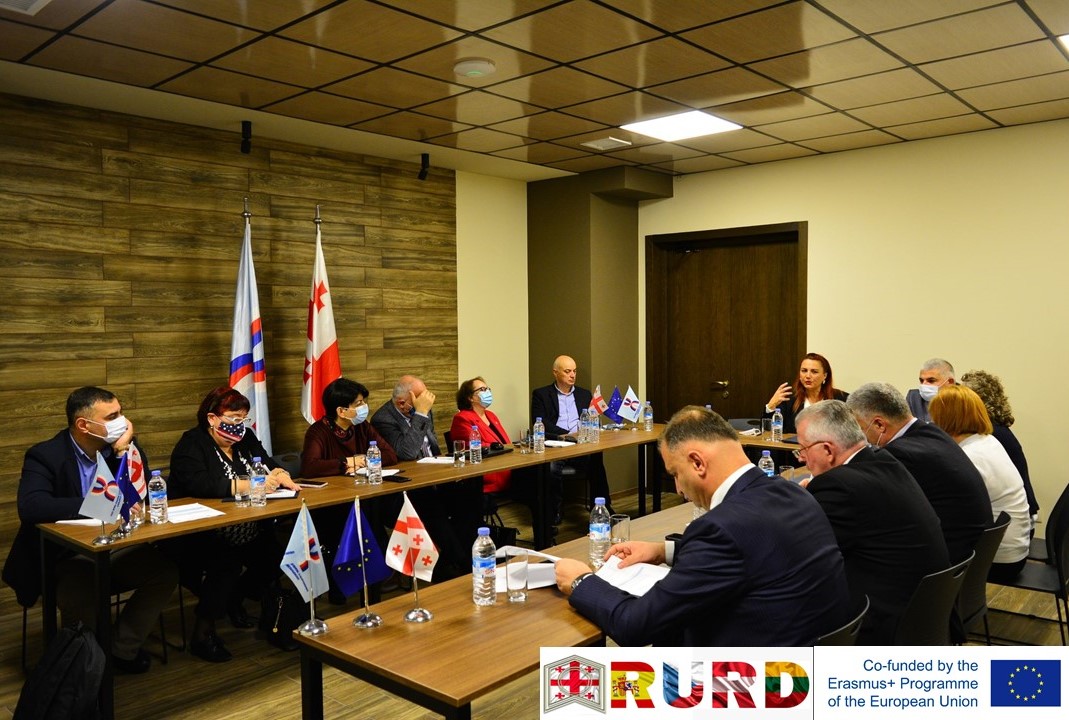 Shota Meskhia State Teaching University (ZSSU) one of the beneficiaries of the Erasmus+ CBHE Project "ROLE OF UNIVERSITIES IN THE REGIONAL DEVELOPMENT" (RURD), hosted the management meeting on October 18-20, 2021. At the meeting representatives of Regional Universities overviewed the first phase of the Project, presented reports on the decisions made regarding update of university Strategic Plan, on the training process provided for the local authorities in different regions of Georgia, discussed ongoing and future activities.
The third meeting of the Conference of Rectors of Regional Universities that was founded in the frame of the RURD Project, took place. During the meeting rectors of regional universities discussed issues in accordance with their meeting agenda, including Funding model of the regional universities and Enhancement of LLL services among Georgian Regional Universities. The meeting was attended by Ms.Tamar Makharashvili, the Director of the National Center For Educational Quality Enhancement.
The aim of the project is based on European experience to improve the role of regional HEI in the development of a region, to modernize Mission and Strategic Development Plan of regional Universities, increase cooperation between universities and local authorities to increase their capacity and enhance specification of each region.
Regional Universities of Georgia and four European partners from Spain, Austria, Czech Republic and Lietuva are participants of the Project. Ministry of Education and Science of Georgia and National Center for Educational Quality Enhancement are also involved in the RURD Project.
https://www.facebook.com/Role-of-Universities-in-the-Regional-Development-RURD-106946334525586/?ref=page_internal